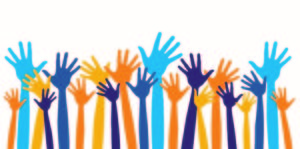 The Texas Attendant Project (TAP) is an outreach, education, advocacy and organizing effort to assure the attendant labor force can afford to meet the needs of all Senior Texans and Texans with Disabilities in the least restrictive, cost-effective, humane and worthy way.  Due to the impending "silver tsunami", Texas needs to be braced to prepare the attendant workforce for the growing needs. Texas needs to act and bring the attendant labor force to respectable wages and benefits.
Consumers and the attendants who assist them, in Home and Community Based Service programs funded by Medicaid and state dollars, who want to receive support services in the community, aging in place, not institutions, are facing a critical shortage of attendants willing to work for $8 an hour and no benefits.
The current minimum wage for most Community Attendants working in Home and Community Based programs is $8.00 per hour. No allowances for overtime, no vacation, no sick leave, no worker's compensation, no health benefits, no retirement, no room for advancement, no Family Medical Leave Act, no protections or incentives. $8 an hour and ACA which too, is unaffordable for many. There are an estimated 275,000 Community Attendants working part or full time in Texas.  Many Community Attendants are themselves receiving Medicaid benefits to survive. With the number of people with disabilities of all ages growing, the need for an adequate Community Attendant workforce with respectable wages and benefits is critical.
People with disabilities and the Community Attendants need your help to advocate and make the $13 per hour base wage a reality.
Below are attached links of the $13 Campaign Petition and the RESPECT and MORE Community Attendant Rally!
Please send out this information far and wide.
The petitions are due February 20, 2017, please mail or fax to ADAPT of Texas.  The address and fax number are at the bottom of the petition.