Attention Community Integration Advocates
Attention All…Community Attendants, Advocates, Community Organizations, Fiscal Intermediaries, Family members, Providers, Families, and others.
______________________________________________________________________
The Personal Attendant Coalition of Texas (PACT)
! Call to Action !
Medicaid, Title XX and State-funded Home and Community Based Services (HCBS) Programs may be reduced during the 85th Legislative Session, making finding Community Attendants more difficult and drive many small providers out of business.
We need to RALLY TOGETHER to send a powerful message that funding for HCBS Programs is critical!!
Attention Attendants!
Don't dally, come to YOUR Rally For $13 an hour!  USE YOUR POWER!
PACT is organizing a
"RESPECT" and More !!!  Rally for COMMUNITY ATTENDANTS   
                (wages, benefits, administrative funding)
Come: Wednesday, March 8th at 11AM at the Schmidt-Jones Family Life Center, Great Hall (2nd floor), 1300 Lavaca (NW corner of 13th and Lavaca),
Austin TX 78701 for Lunch and the Legislative Briefing from 11AM to 12:30PM.  Then we will march over to the North Steps of the Capitol at 1pm for the rally and visits!
RSVP to Cathy Cranston at Cathy's email  or call 512 442 – 0252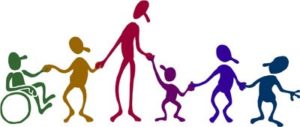 Together we can and are  MAKING  A  DIFFERENCE  !!!
Cathy Cranston, PACT Organizer               Bob Kafka, ADAPT Organizer
---
Atencion Defensores de la Integracion en la Comunidad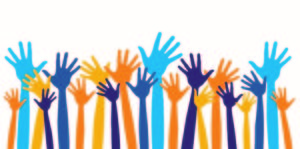 Atención todos…Asistentes Personales, Defensores de personas con discapacidad, Organizadores de la  Comunidad, Fiscales Intermediarios, Miembros de la Familia, Proveedores, Familias, y demás.
______________________________________________________________________
 La Coalición De Asistentes Personales de Texas (PACT)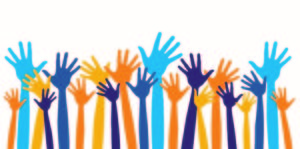 ! Hace un Llamado a la Acción !
El Medicaid, el Titulo XX y el Programa de Fondos Estatales de Servicios Basados en el Hogar y en la Comunidad, podrían ser reducidos durante la sesión legislativa  #85, Esto haría aun más difícil encontrar proveedoras en la comunidad y causaría que las pequeñas agencias de proveedores las cierren.
Debemos MARCHAR TODOS y mandar un mensaje fuerte y poderoso: Que los Fondos para el Programa de Servicios Basados en el Hogar y en la Comunidad son CRUCIALES para nosotros!!!
Atención Proveedoras y Proveedores!  No pierdan el tiempo…vengan a SU Marcha Por $13 la hora de salario!
USE SU PODER!
El PACT está organizando esta Campana "RESPETO" y MAS !!!
(Salarios, beneficios, fondos administrativos)
Marcha Por los Asistentes Personales
Nos vemos el Miércoles 8 de marzo a las 11am en el Centro de Vida Familiar Schmidt-Jones – Gran Salón (Segundo Piso), 1300 Lavaca (esquina NW de la 13th y Lavaca), Austin TX 78701 para la comida y el resumen Legislativo de 11AM a 12:30PM. Después marcharemos a la escalinata Norte del Capitolio a la 1:00 pm para la marcha y las visitas!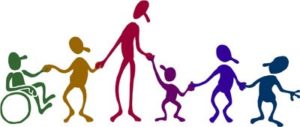 Reservaciones con  Cathy Cranston a: Cathy's email o al 512 442 – 0252