Come celebrate Freedom, Independence & Community Integration for ALL!!!
Monday June 23, 2014 at 10:30 am at the LBJ School of Public Affairs – 2300 Red River (on the UT Campus by the LBJ Library.)
We'll hold a brief press conference and then celebrate, with light refreshments, the 15th Anniversary of the Supreme Court's LC & EW v. Olmstead decision.  This decision said unnecessary institutionalization is discrimination, and paved the way for Money Follows the Person (a Texas invention), and Community First Choice (CFC) among other free our people victories. Some in the disability community see this case as the disability version of Brown vs. Board of Education.
Come join us, bus routes #10 and #20 go by here, and it's at the corner of Red River and Duval if you are walking, biking or driving, or skateboarding or whatever.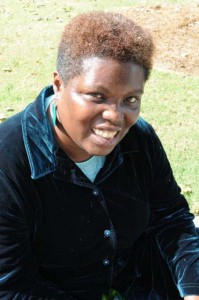 Lois Curtis (LC), pictured on the left, was one of the plaintiff's in the Olmstead case.  Today she is a talented artist living in the community in her own place, with supports.  She was the ADAPT Celebrity Fun Runner several years ago.
—
Elaine Wilson (EW), pictured below, was the other heroine of the Olmstead case.  She also live on her own in the community after over 35 years of institutionalization.  She died in 2004.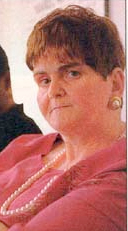 A summary of the case is available from the Bazelon Center, and additional information on it's ongoing effect is available from the US Department of Justice, including a gallery of people whose lives have been transformed just as Lois and Elaine's were.